Spirit Led Youth Ministry!
This is joint program between Montgomery Square UMC & Chalfont UMC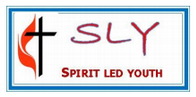 Open to ALL 6th–12th Grades in the community!
Meets every Sunday, 6:30–8pm at Chalfont UMC
10/10 – World Record Breaking Night
10/17 – Field Trip to Corn Maze/Maize
10/24 – Fruit Baseball
10/30 – 8:00am Setup for Halloween Trail / Trunk-or-Treat
11/7 – Building Better Communities Together, Mission: Christmas Kindness
11/14 – Jumbo Marshmellow Games
11/21 – 4:00-7:00pm Share-n-Care Progressive Dinner
11/28 – 10:30am-Noon Setup Hanging of the Greens
12/5 – Building Better Communities Together, Awareness on Violence
12/12 – Game Night
12/19 – Christmas Party
---
Our objective is to lead youth towards spiritual growth. Our aim is to create a fun, happy, nurturing environment where youth learn to trust and depend on God our creator, while gaining insight into the faithful, loving, missional work of our call to follow Christ. The youth will be encouraged to seek guidance through scripture and the Holy Spirit as they make important choices in life, on the road to adulthood.
Our program has ten specific goals:
Fun is a must!

Provide a safe environment for youth to have fellowship together




and experience positive growth

Offer helpful Christian guidance and counsel

Lead youth through explorations of God's word in scripture

Organize fundraising events to be used towards the self-sustainability of the group

Provide opportunities for youth to engage in mission and ministry

Help youth to develop leadership skills, and other gifts

Engage youth in team, community and confidence building activities

Arrange times to work with other youth through the connectionalism
of the global

United Methodist Church

Create an environment where all youth feel welcomed and loved.
Feel free to email Pastor Vicky with any questions you may have: pastorvicky01@yahoo.com
---