Outdoor Spaces Ministry Team

---
We have been blessed with seven acres of church property. This team is taking a look at how we can become a respite for those who may need a quiet place for spiritual, mental, or physical healing. Our outdoor space is becoming a place to walk, sit & contemplate, meet with others or work with your hands. If you love gardening, walking trails and/or are a nature lover, we would love to have you as a member of the Outdoor Spaces Ministry Team. Please contact Pastor Barb with any project ideas or comments: pastor@chalfontumc.org

Memorial Garden (In Progress)

---
Dealing with the loss of a loved one is a challenge that nearly everyone will experience during their lifetime. The purpose of this garden is to be a sacred quiet place for people in the community to visit, reflect , pray and remember. The sound of water is naturally relaxing so we've included a fountain to make the space even more tranquil. Upon it's completion, memorial services and other small gatherings will be held in the garden. It will also be used for the internment of ashes. Once the garden is complete, we will celebrate with an official dedication.
Special thanks to Greg Ehrenzeller for his continued work on the garden.
Also, follow our progress on Facebook: Memorial Garden Album
Come visit our existing outdoor spaces for your enjoyment.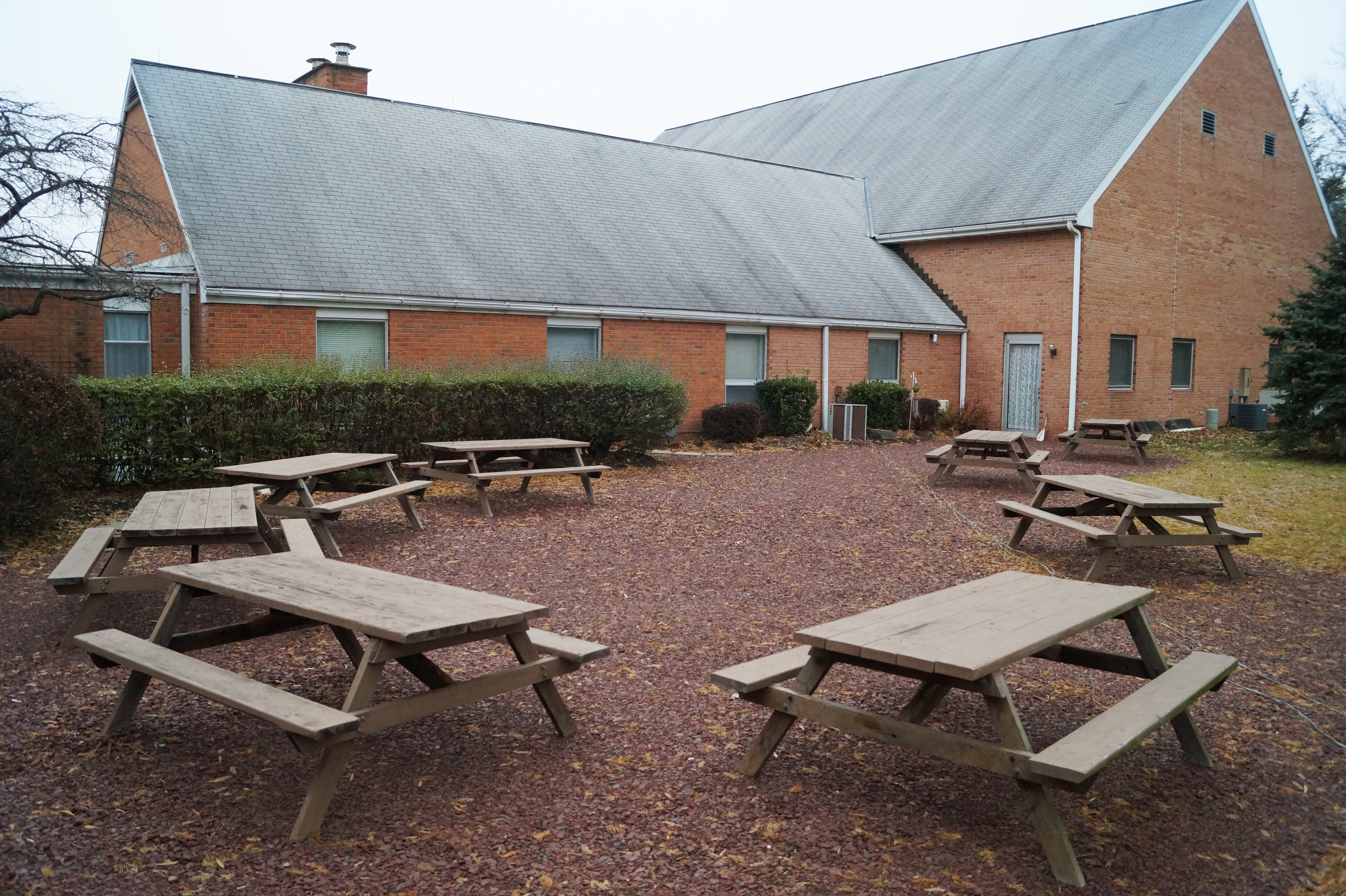 An outdoor courtyard was installed in 2017.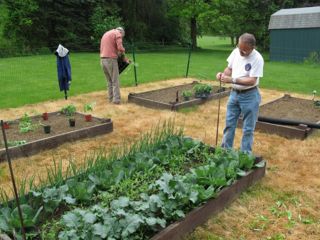 Our community garden's harvest goes directly to the New Britain Baptist Food Larder
and Manna on Main Street in Lansdale.