Spirit Led Youth Ministry!
This is joint program between Montgomery Square UMC & Chalfont UMC
Open to all 6th–12th grades in the community!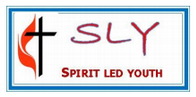 Meets every Sunday, 6:30–8pm at Chalfont UMC

Please note the location of certain events listed as:
CAMPUS 1 – Chalfont UMC, 11 Meadowbrook Lane, Chalfont, PA 18914
CAMPUS 2 – Montgomery Square UMC, 1900 County Line Road, North Wales, PA 19454
---
1/30 Fun & Games – M&M Roulette and 52 Pick-Up
2/6 Craft – Gifts for Valentine's Day
Make a flower arrangement to make someone feel special
Sunday, February 12th • 1 pm – 4 pm
Youth Outing – Bowling & Laser Tag & Fun & Games
Our Town Alley – 2910 Swede Road, East Norriton
*Parents welcome. Please RSVP so we can book enough lanes.
2/13 – No youth group
2/20 Faith Builder – YouTube Lesson
2/27 / 6:00 – 8:00pm at Campus 2
Faith Builder – Movie with Discussion
"Facing the Giant" / Topic: Facing your fears
3/6 Fun & Games – Magic Carpet + Youth Free Time
3/13 Prevention – Building Better Communities Together
"Human Life is Precious" / Discussion on gun violence and suicide
3/20 Fun & Games – Planning meeting for Easter Event
Saran-Wrap Ball Game + Youth Free Time
3/27 Service – Prepare for Easter Egg Event at Campus 2
4/3 Prevention – Host a Substance Abuse Panel Discussion at Campus 2
For students in 6th – 12th grade. More details can be found here
Saturday, April 9, 8am – Noon – Setup for Easter Egg Event at Campus 2
4/10 Planning/Feedback Meeting + Ice Cream Social –
Building Better Communities Together
4/17 – Easter Sunday, No Youth Meeting
4/24 Craft – Painting with no twist
Sunday, May 1, 6:00 – 8:00pm
Youth Outing – Geo Caching

Sunday, May 8 • Mother's Day Service
9:00am – Youth lead worship at Campus 1
10:30am – Youth lead worship at Campus 2
No Youth Meeting in the evening
5/15 Teambuilding – Volleyball Challenge: Kids vs. Parents
Saturday, May 21 • Car Wash Fundraiser • 10am to 1pm
5/29 – Memorial Day, No Youth Meeting
Saturday, June 4 • time TBD
Guided tour of Washington Crossing with a picnic lunch
Building Better Communities Together session
at the Garden of Reflection in Newtown
Scripture: Matthew 22:36-40, 5:44
Youth Discussion on Bullying
June 12 • Student Recognition Sunday
9:30am – Youth Worship at Campus 1
11:00am – Youth worship at Campus 2
No Youth Meeting in the evening
---
Our objective is to lead youth towards spiritual growth. Our aim is to create a fun, happy, nurturing environment where youth learn to trust and depend on God our creator, while gaining insight into the faithful, loving, missional work of our call to follow Christ. The youth will be encouraged to seek guidance through scripture and the Holy Spirit as they make important choices in life, on the road to adulthood.
Our program has ten specific goals:
Fun is a must!

Provide a safe environment for youth to have fellowship together




and experience positive growth

Offer helpful Christian guidance and counsel

Lead youth through explorations of God's word in scripture

Organize fundraising events to be used towards the self-sustainability of the group

Provide opportunities for youth to engage in mission and ministry

Help youth to develop leadership skills, and other gifts

Engage youth in team, community and confidence building activities

Arrange times to work with other youth through the connectionalism
of the global

United Methodist Church

Create an environment where all youth feel welcomed and loved.
Feel free to email Pastor Vicky with any questions you may have: pastorvicky01@yahoo.com
---