Children's Ministry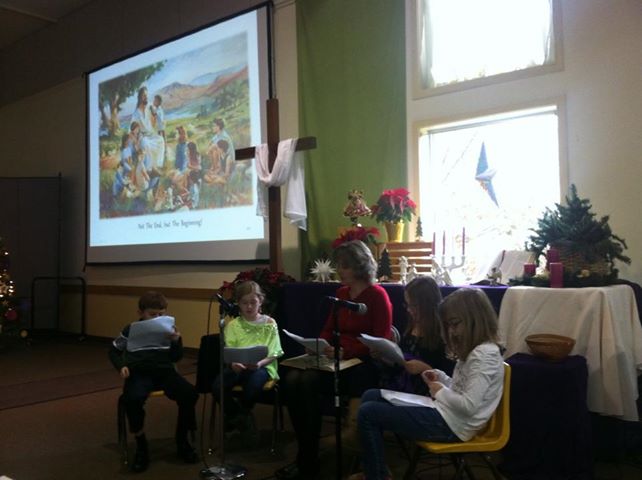 Nursery
Nursery care for infants and toddlers is available during both Sunday worship services. The nursery is staffed by professional childcare providers. Your child will be in a safe, loving environment while you attend services.
Some photos of our nursery room -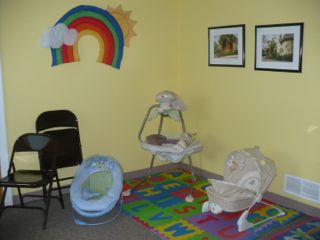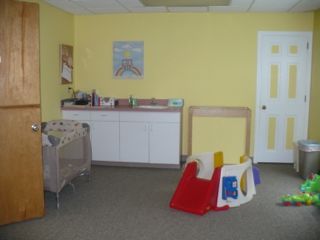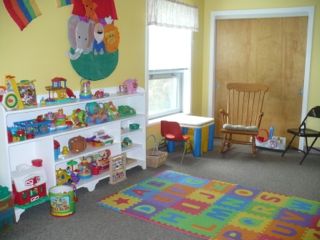 Position Opening - Hiring
Service Title: Nursery Worker
Ministry Purpose: To provide safe, secure, nurturing, clean and efficient care to our children ages 0-3. Ministry responsibilities include playing with the children or directing their play, reading to them, praying with children, exhibiting patience and love, and relating the events of the day to the lesson and theme in words the child can understand.
Hours: Sunday mornings 9:15-12:15 (Rotating schedule)
Requirements:
· Experienced in the care of children 0-3 years of age with the ability to adapt and interact with a variety of personalities/characteristics.
· 20 years of age or older.
· Willing to submit to background and drug screenings.
· Must present the results of a current (within one year) Tuberculin test and current immunizations.
Salary:
$12.00 per hour
Sunday School
Sunday School is available for children aged pre-school through 6th grade, during both Sunday worship services. Instruction revolves around bible stories and lessons, and crafts. This is a fun environment for learning about Jesus!
New children are always welcome at Sunday School. You do not need to worry about "coming in at the middle" of the school year.
Special Events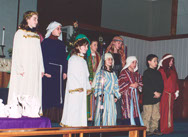 Additional special children's activities are held through the year:
Easter Egg Hunt between services on Easter.
Presentation of Bibles to youth.
Vacation Bible School is held during a week in the summer.
Children's Christmas program during the holiday season.
Presentation of Bibles to the youth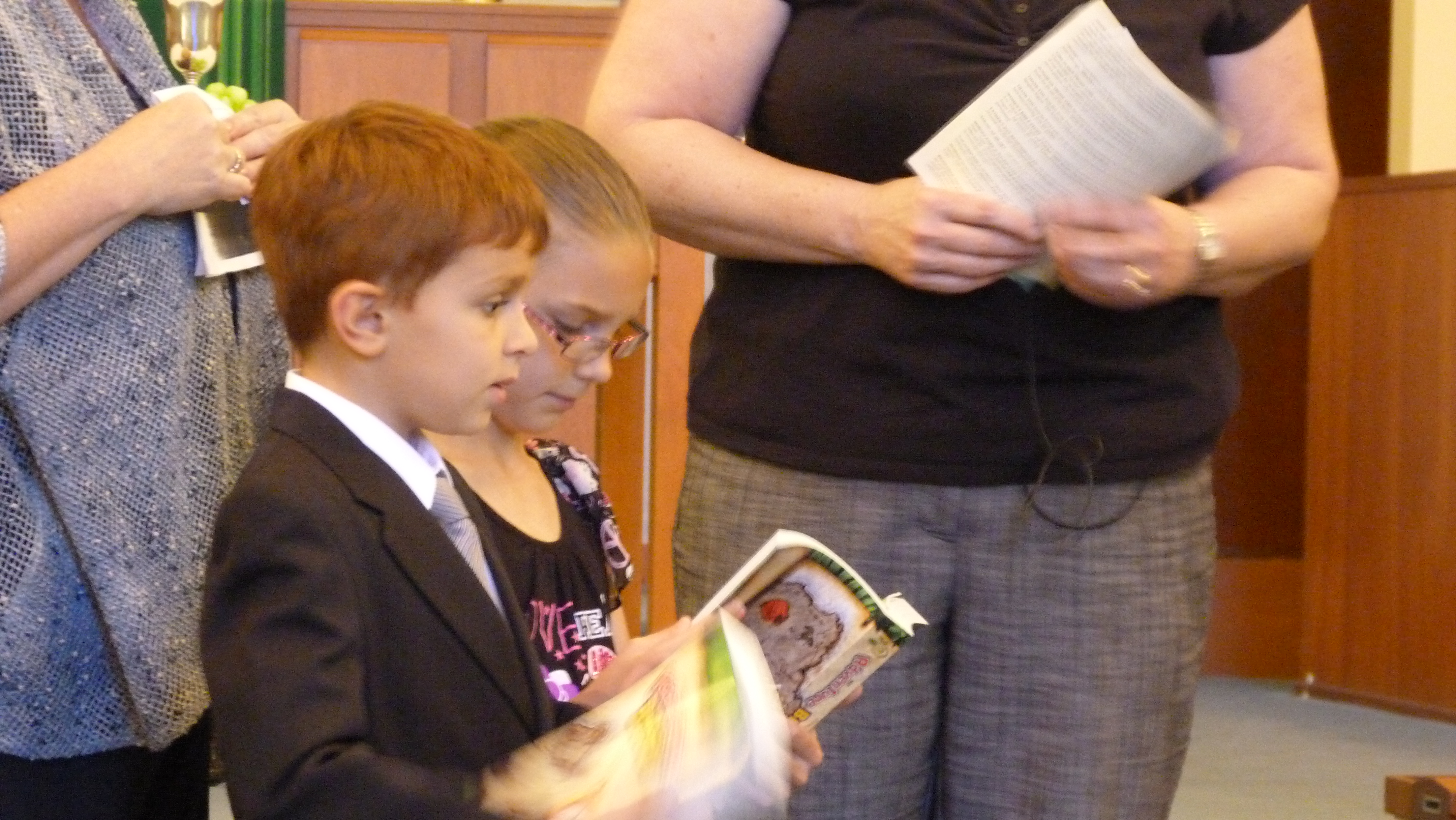 9:30 service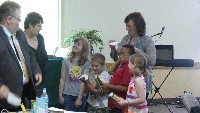 11:00 Service
Vacation Bible School - 2014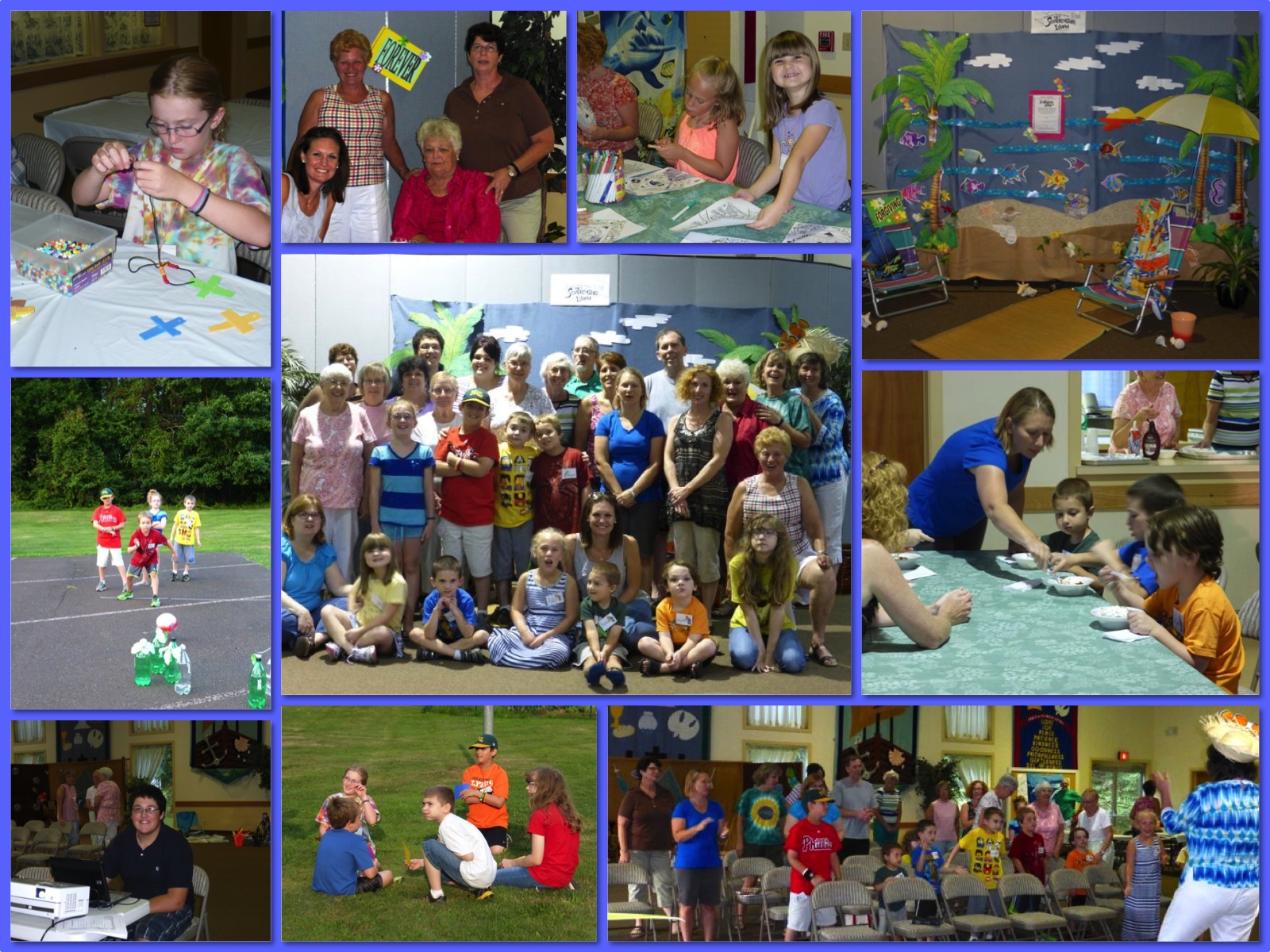 We had games, crafts, story time, and snacks. And fun lessons about God's love!
Children's Choir
Restarting October 5th~the Chalfont UMC Children's Choir! Children K-6 are invited to meet at 10:30 a.m. on Sunday mornings to prepare songs that will provide worship of our God in the 9:30 and 11 a.m. services occasionally throughout the school year. Not only are we going to have lots of fun singing together, we're going to have a chance to work with the hand chimes, too! Join the fun! Talk with Erin or email her at erinamaurer@aol.com for additional information.
Special Needs
Children of all abilities are welcome at Chalfont UMC. If your child has special needs, please contact the church office. We would be happy to discuss how we can include your child.