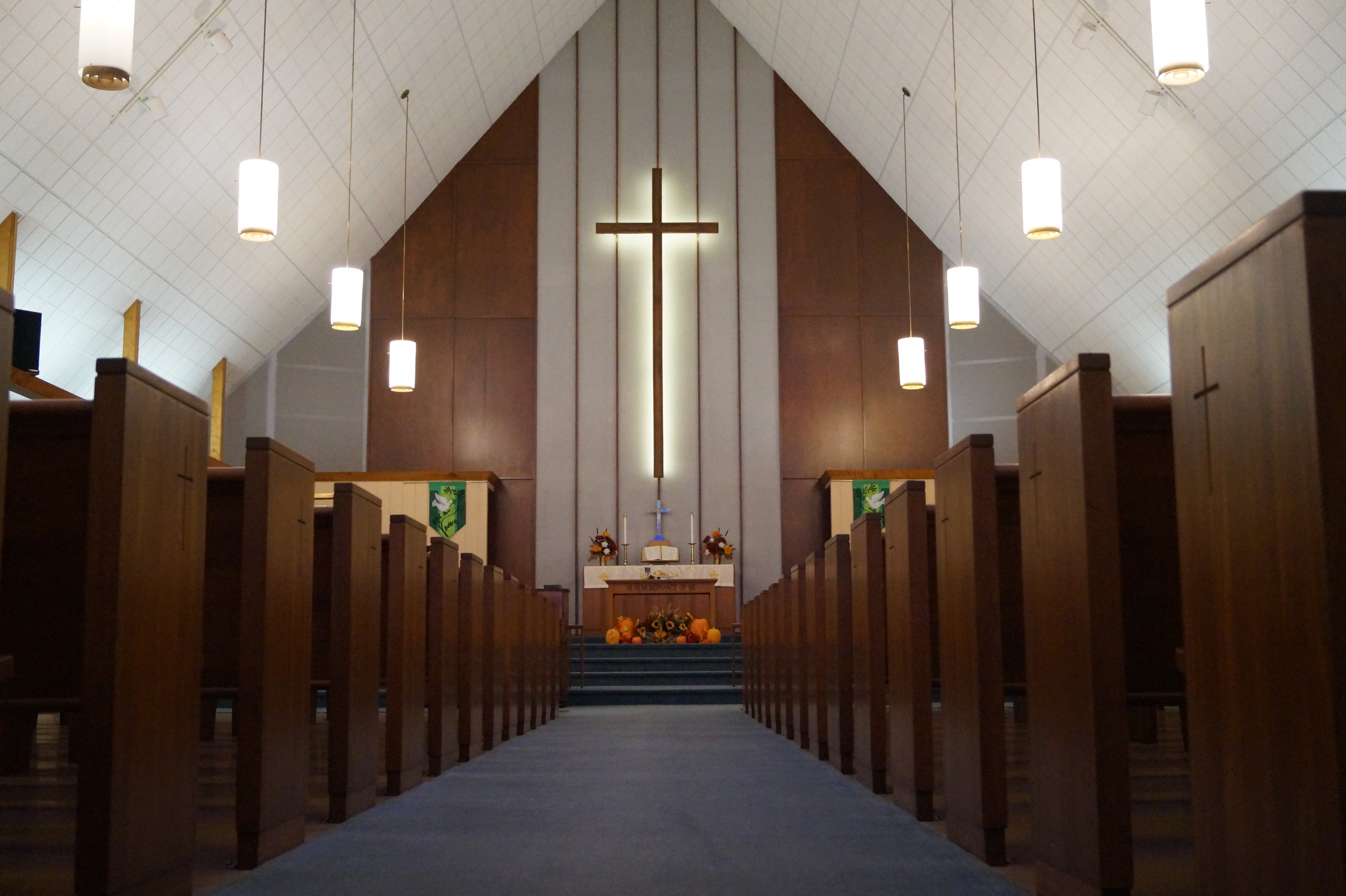 About Our Church
---
We are a community that seeks to live out Jesus' commands by "loving God with our total being" and "loving our neighbors as ourselves." We describe God in three persons. God the Father (Creator), Jesus the Son (Savior), and the Holy Spirit (Sustainer) are commonly used to refer to the threefold nature of God. We believe in God's Word (the Bible) and in the power of prayer. We welcome people with diverse faith backgrounds, personalities, and worship preferences.
Outdoor Spaces
---
We have been blessed with 7 acres of church property that iscurrently being appreciated by the local deer & wildlife but not really being accessible to the community. We are taking a look at how we can become a respite for those who may need a quiet place for spiritual, mental, or physical healing. Some place to walk, sit & contemplate, meet with others, work with your hands...
As we move into another year we believe we are still being called to embody the words of Jesus in John 14: 12, "The one who believes in me will also do the works that I do and, in fact, will do greater works than these, because I am going to the Father" (NRSV) and also Matthew 11:28 -29, "Come to me, all you that are weary and are carrying heavy burdens, and I will give you rest. Take my yoke upon you, and learn from me; for I am gentle and humble in heart, and you will find rest for your souls" (NRSV).
Our Outdoor Spaces Team is currently working on a proposal for a memorial garden. We are hoping that the garden will be in place by July 2019. A courtyard was constructed last year.
We will begin to train our congregation and leadership in prayer and healing ministries. This will be done through small group studies, workshops and seminars.