Safety Guidelines for In-Person Worship
DO NOT attend service if you have: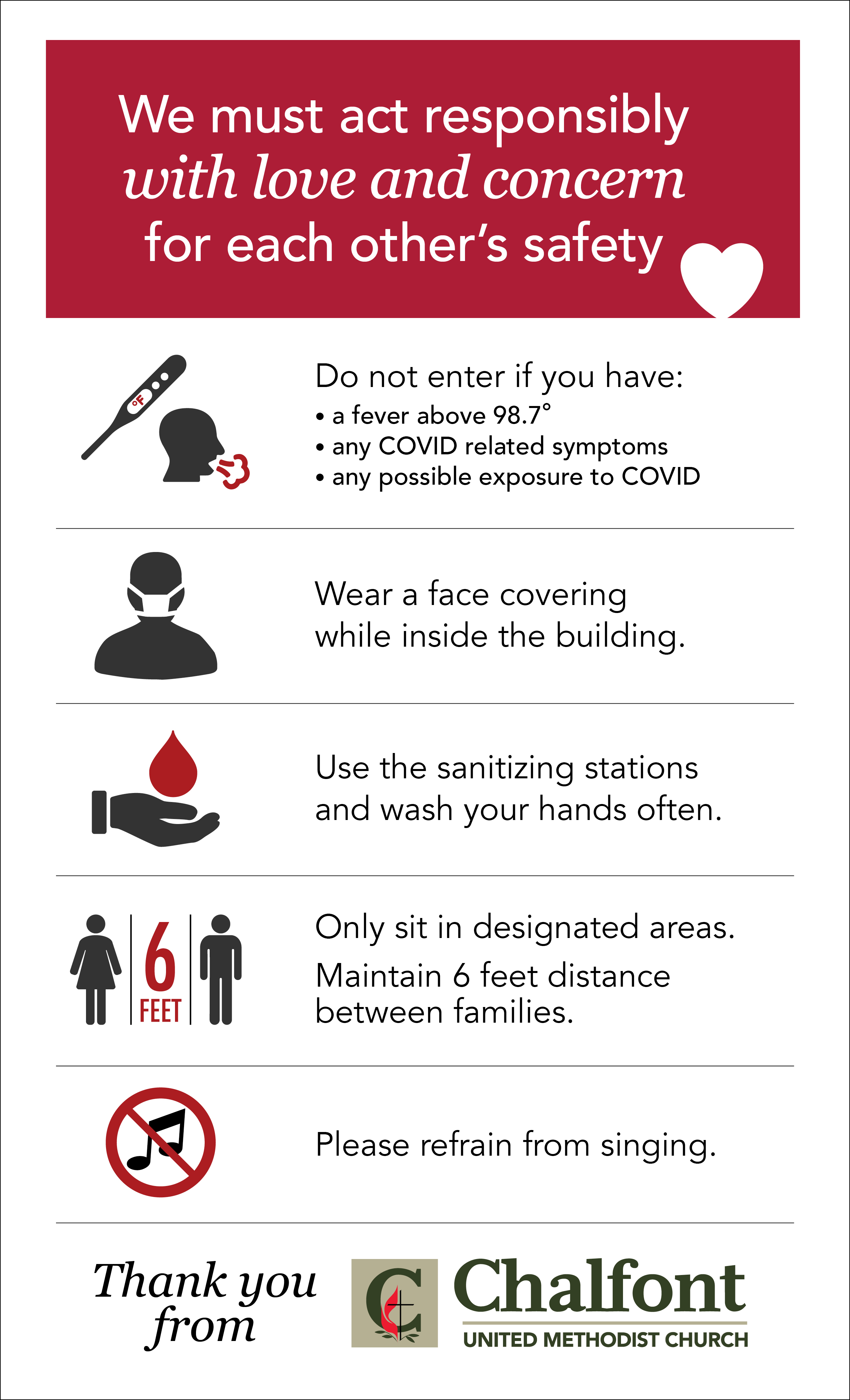 • a fever above 98.7
• any COVID related symptoms
• any possible exposure to COVID

Must wear a face covering while inside the building.
Use hand sanitizer upon entering the building.
Must maintain social distancing of at least six feet between yourself and others not living in your household.
Only sit in designated areas
:
• members of the same household may sit together.
• Be advised of "no seating" areas
• Do not sit in roped off areas.
We ask that you refrain from singing.
Please greet each other by waving or bumping elbows. Greetings cannot include handshakes or hugs.
Communion elements (on Communion Sundays) and bulletins will be placed in the pews. The goal is to ensure that multiple people do not come in to contact with the same surface and objects.

Offerings will be safely collected during in-person service.

We continue to encourage online giving or mailing your offering to church.

Nursery/childcare services are temporary unavailable, however children and infants may join their families in service. Criers and noisy kids welcome!
We ask that you continue to follow the safe social distancing guidelines offered by the CDC.
Online worship will continue to be available.